Auditing System

1. Digitally Record & Store Your Dental X-Ray Audits
Finally a custom designed digital method to record your x-ray quality assurance audits and to create professional looking reports which comply fully with the guidelines as set out by Public Health England and the Care Quality Commission as evidence of your audits taking place and their effectiveness.
Fully customisable and easy to use, your audits and reports will be stored online making them instantly accessible helping you to get one step closer to your target of becoming a paper free practice.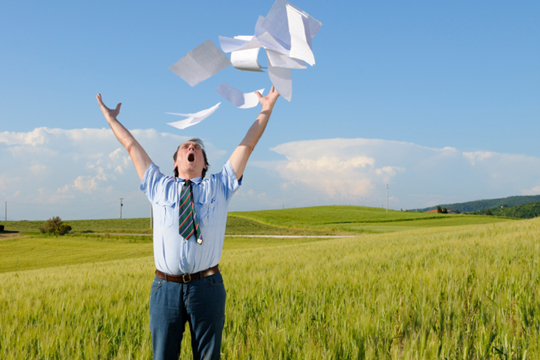 Placement Guides

2. Guides & Tools
Positioning and exposure settings have the biggest impact on your radiograph quality.
We have gathered a wide range of tools and guides specifically designed to ensure you achieve and maintain the highest standard of radiograph quality possible.
In addition to the main auditing and reporting tools, we have included an interactive sensor placement guide, a step by step positioning guide for panoral radiographs, an indepth paper discussing the affects of sensor size and orientation on radiograph quality, a montitor calibration guide and a facility to seek an unbiaised, confidential opinion of what may be affecting your radiograph quality if you are not sure.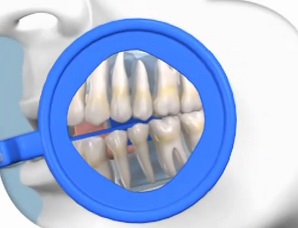 Official Guidelines

3. Official Guidelines
Did you know you are required to calibrate your computer screens? Or even how often you are meant to do it? Do you know long you are required by law to keep radiographs? In a recent survey only 1 dentist out of 15 knew the correct retention period for their patient's radiographs even though they were all convinced they knew the correct answer.
Make sure you're not caught out and access the latest guidelines that apply to your practice.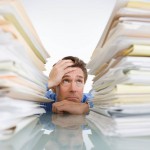 Official Guidelines

4. Easy to Use With Instant Results
Simply enter your audit grades and the system will automatically calculate your audit's reject analysis and display the results using easy to read charts making any potential areas of concern instantly identifiable.

Create and store as many audits as you like and compare them side by side, past and present, so you can monitor your progress over time.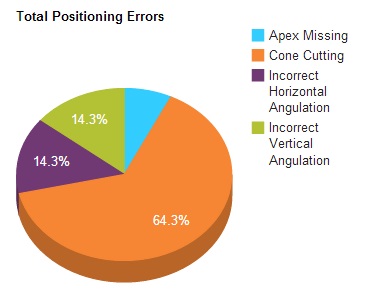 An Invaluable Tool for Every Dental Practice
Suitable for all types of images systems including digital, phosphor plate and wet film.
Created entirely using web based technologies, this software is accessed via the Internet using a web browser meaning that it can be used on any computer or tablet with an internet connection with no need to install software*
*Some tools may not work correctly with older browsers. For best user experience please update to IE9 or above or use Chrome.
Unlimited Cloud Backup
Unlimited Cloud Back up for your Images and Documents
Dental practices are required to retain radiographs and patient records for at least 11 years so making sure your data is backed up is an essential part of a dental practices compliance with CQC requirements, ICO guidelines and the Data protection Act.
Every X-Ray QA account comes complete with an unlimited cloud backup account at no extra cost so you can be rest assured that irrespective of what might happen to your local backup your data is safe and sound in the cloud.
convenient
Our cloud backup runs safely and quietly in the background and won't interfere with any other cloud services you may be using.
✔ Quick and easy to set up
✔ Simple, easy to use interface
✔ Scheduled backups to suit you
✔ Incremental backup so only new data is backed up so doesn't hog your internet connection
secure
The service we use complies 100% with ICO, CQC and Data Protection Act guidelines
✔ UK based data servers, your data will never leave the UK
✔ Client Side Encryption
✔ Uses Military grade, AES-256 Encryption
✔ Multiple Storage Servers protected by enterprise-grade security and firewalls
✔ Safe, Secure and always available
essential
The cloud backup comes with a wide range of tools making it easier than ever to retrieve your backed up data.
✔ Access your files anywhere via a secure web portal
✔ Keeps up to 30 previous versions of files
✔ Restore accidently deleted files
✔ Absolutely no limits on storage space or bandwidth use*
* Terms and conditions apply
Features
Packed with Tools and Features
X-Ray QA is packed with tools and features designed to help you acheive and maintain a high level of radiograph quality whilst minimising the time it takes to perform an audit.
✔ Audit your way, create audits as simple or comprehensive as you want
✔ Upload your images and audit away from the practice
✔ Instant, easy to read reject analysis saving you time and hassle
✔ Create unlimited audits
✔ Improved performance and reduced retakes through quickly identifying quality affecting issues
✔ Peace of mind - comprehensive CQC compliant reports with the click of a mouse
✔ Optimised for auditing on tablets and mobiles
✔ Interactive sensor placement tutorial
✔ Sensor placement and tips videos
✔ Suitable for all types of imaging systems including digital, phosphor plate and wet film
✔ Monitor calibration wizard for complete compliancy
✔ Monitor your progress by comparing audit results past and present side by side
✔ Totally web based - use X-Ray QA on any device with an internet connection so no compatibility issues with existing software on your computers
Testimonials
Dr. Tony Druttman is a specialist in endodontics and his rich experience in his field has given him particular skills in appreciating problems of diagnosis, treatment planning and case management often associated with teeth that require endodontic treatment. Tony is committed to continuing postgraduate specialist education and in addition to attending conferences in the UK and abroad, he has lectured in the UK and at international congresses on endodontics topics. He is currently a guest teacher in endodontics in the Department of Continuing Professional Development at the Eastman Dental Institute for Oral Healthcare Sciences.
Tony is a past president of the British Endodontic Society and is an active member of the European Society of Endodontology. He has been closely involved in the organisation of postgraduate meetings of both these Societies and is also a contributing author to 'Endodontic Practice', the leading specialist publication, and is a member of the Editorial Board.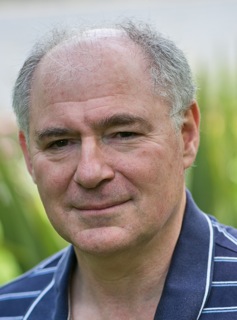 "With the CQC requirement for periodic radiographic audit, it is important to have an easy and user friendly way of monitoring the quality of radiographs taken in dental practice. The X-ray QA radiographic audit is a very carefully thought out and well constructed programme that is easy to use. It not only satisfies the minimum requirements of CQC, but also gives a meaningful breakdown as to where improvements can be made. While it is not possible to score 100%, patterns of errors are easily identified and can be corrected. It helps clinicians to compare their radiographs against a benchmark and with the aid of Guides and Tools and the ability to contact Clark Dental with specific questions, they will be able to get better quality radiographs with more consistency. I thoroughly recommend this programme for all clinicians."

Dr Anthony Druttman M.Sc., B.Ch.D.
---
Dr. Paul Cassar qualified from Guys Hospital, London in 1987, having previously completed a degree in Biology at Kings College. After qualifying Paul was a House Surgeon at Guys, a Senior House Surgeon at Orpington and Bromley Hospital. Paul then entered General practice in Havant and Portsmouth before taking over Grange Dental Surgery in 1993.
Paul is committed to continual investment in the practice equipment and has a most technically advanced surgery. Paul specialises in root canal therapy. He was one of the first general practitioners in the UK to own a Zeiss Microscope and has continued to use magnification to help all aspects of surgery. Paul has great enthusiasm for dentistry and is also very keen on cosmetic aspects of dentistry.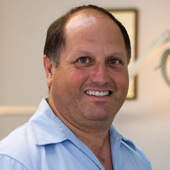 "I have been using Schick Technology x ray sensors now for 15 years and doing regular audits has always been time consuming; until now. I was fortunate enough to be involved with the Xray QA quality assurance program which allows either continuous auditing of images or it can audit a specific set of images. With a little learning the program takes all of the hard work out of dental radiography audits and is a fantastic way of keeping up to date with all of the demands of running a modern surgery. Once completed the program produces a document report which is professional and complete. The support team are always very helpful if help is needed. I will be using this audit tool to keep my surgery fully compliant in the least painful way possible!"

Dr Paul Cassar BSc Biology, BDS (London).

Contact Us
Please feel free to send us a message if you have any queries, comments or suggestions or even if you just want to say hello.
Create an Account
Radiographs by kind permission of Dr Anthony Druttman M.Sc., B.Ch.D.